Nearby Attractions
The Black Hills are synonymous with towering monuments that strike awe in the millions of visitors to the area each year. Make sure to pay a visit to these worldwide recognized South Dakota attractions to experience their enormity in person.
Our map shows Custer Crossing Campground in relation to these, as well as other, Black Hills destinations.
Mount Rushmore National Memorial
Attracting over two million visitors each year, Mount Rushmore National Memorial is an iconic tribute that is not to be missed during your Black Hills vacation. Featuring the 60 foot tall heads of George Washington, Thomas Jefferson, Theodore Roosevelt and Abraham Lincoln, the monument stands tall amid the ponderosa pine and Black Hills spruce trees. Follow the Presidential Trail, which is only .6 miles long and allows you to get up close for a better view. A gift shop is also on site and allows you to purchase the perfect souvenir to remind you of your time in South Dakota. Don't miss a visit to this national monument, located 34 miles from Custer Crossing Campground.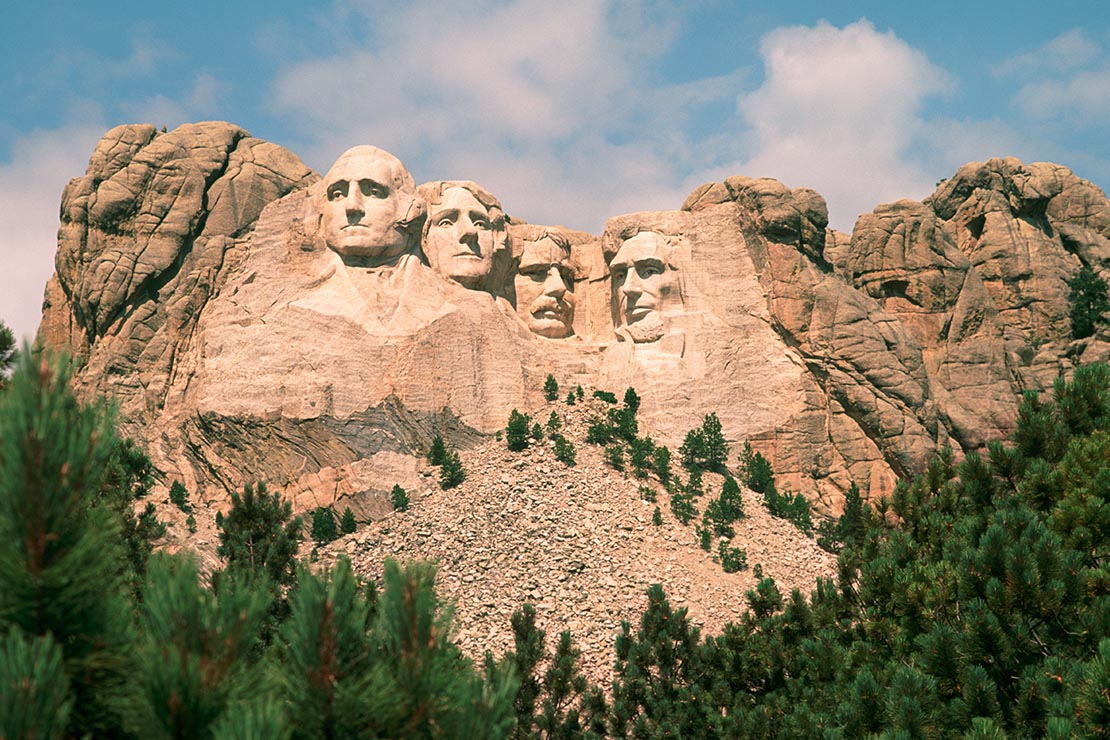 Crazy Horse Memorial
As the world's largest mountain carving still in progress, Crazy Horse Memorial, situated 36 miles south of Custer Crossing Campground, is truly a sight to behold. The monument depicts the Lakota warrior Crazy Horse riding a horse and pointing out into the mountains, where his dead lie buried. Bus tours are available for visitors to get a closer view of the sculpture, and the gift shop sells authentic Native American art and locally made jewelry. Crazy Horse Memorial also hosts two events each year where the public can observe the mountain lit up with fireballs and pyrotechnics. With reduced admission rates for carloads, this attraction makes a great stop during a day trip for families and groups.
Deadwood
Located only 15 miles from Custer Crossing Campground, Deadwood is a town with a rich history that continues to maintain its Wild West appeal. Boasting a variety of casinos offering live table games, the latest slots, large buffets containing all-you-can-eat crab legs and prime rib, shopping and spas, Deadwood is truly a destination for an experience as wild as the days of the gold rush.
Visit to start planning your visit to Deadwood!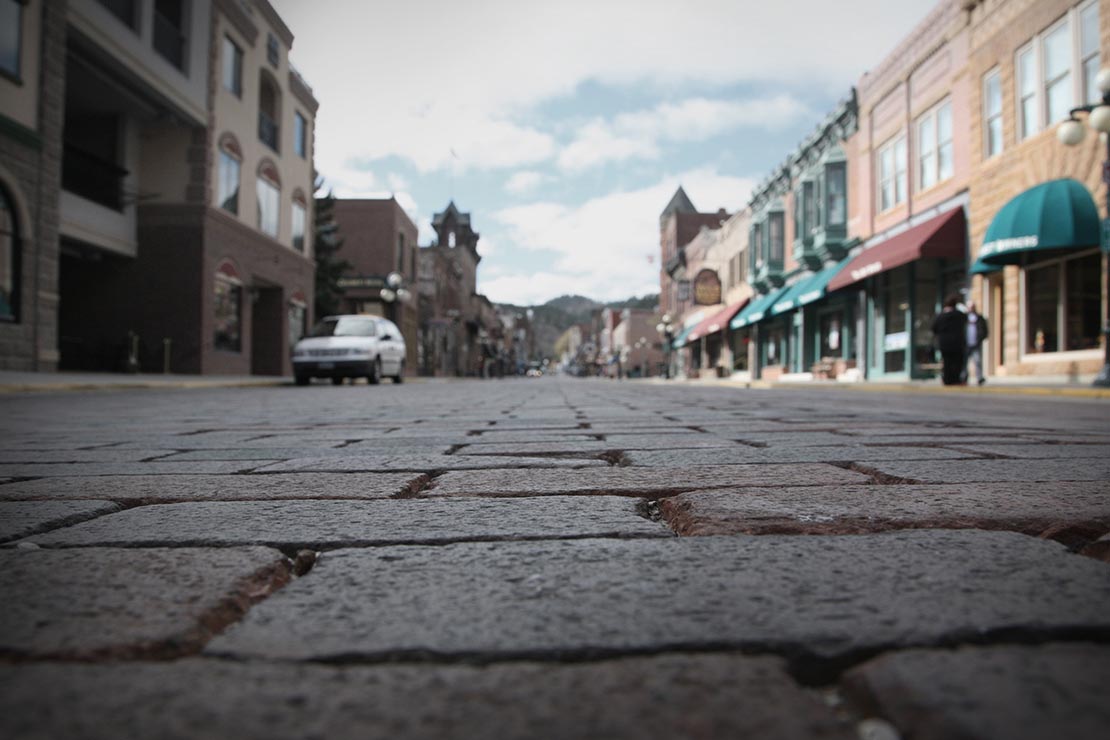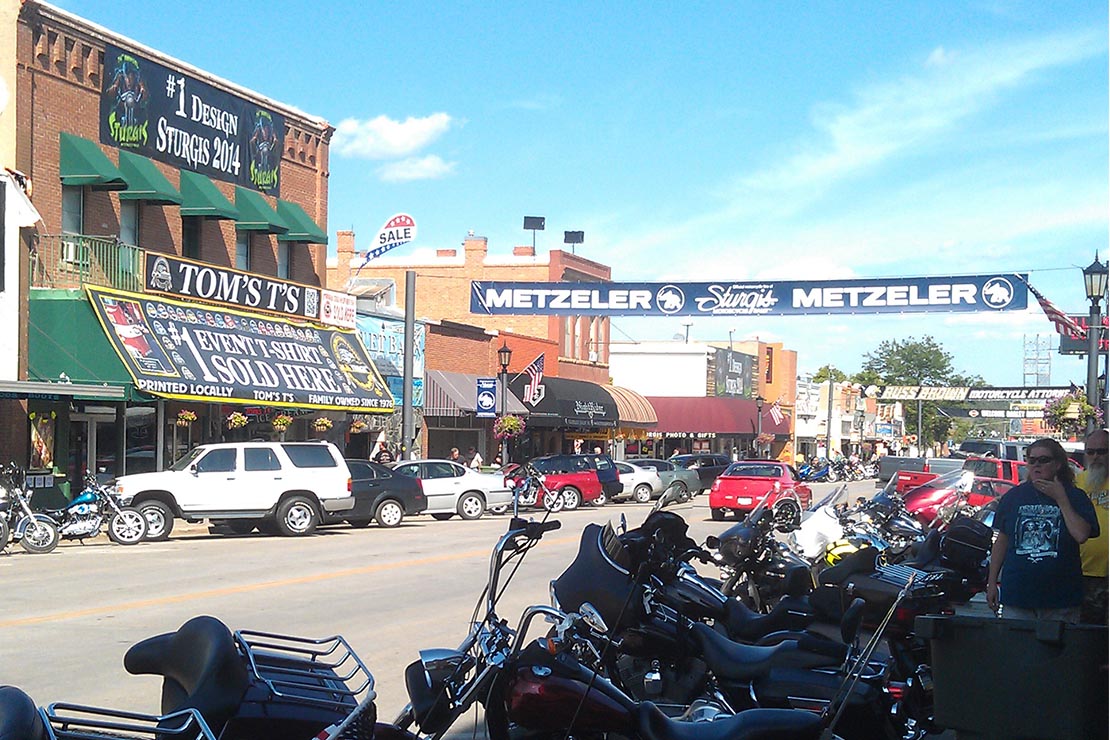 Sturgis Motorcycle Rally
The Black Hills are abuzz every August for the annual Sturgis Motorcycle Rally, and Custer Crossing Campground makes the perfect location for lodging during the popular event. The 30 mile scenic drive between the campground and the town of Sturgis makes for an interesting time in itself, but when you add in the music, food and fun that the Rally provides, you end up with a one-of-a-kind South Dakota experience. Lodging fills up fast for the week of the Sturgis Rally, so call 605-584-1009 today to book your Rally stay!