Outdoor Recreation
Located in the Black Hills National Forest, Custer Creek Campground is in the heart of some of the best outdoor fun that can be found in South Dakota. The many lakes and streams and rugged terrain that encompass the region allow for a wide variety of activities throughout the entire year. Whether you plan on blazing the trails on a bicycle or UTV or cruising through the waves on a motorboat, scenic outdoor recreation is never far when you stay at Custer Creek Campground.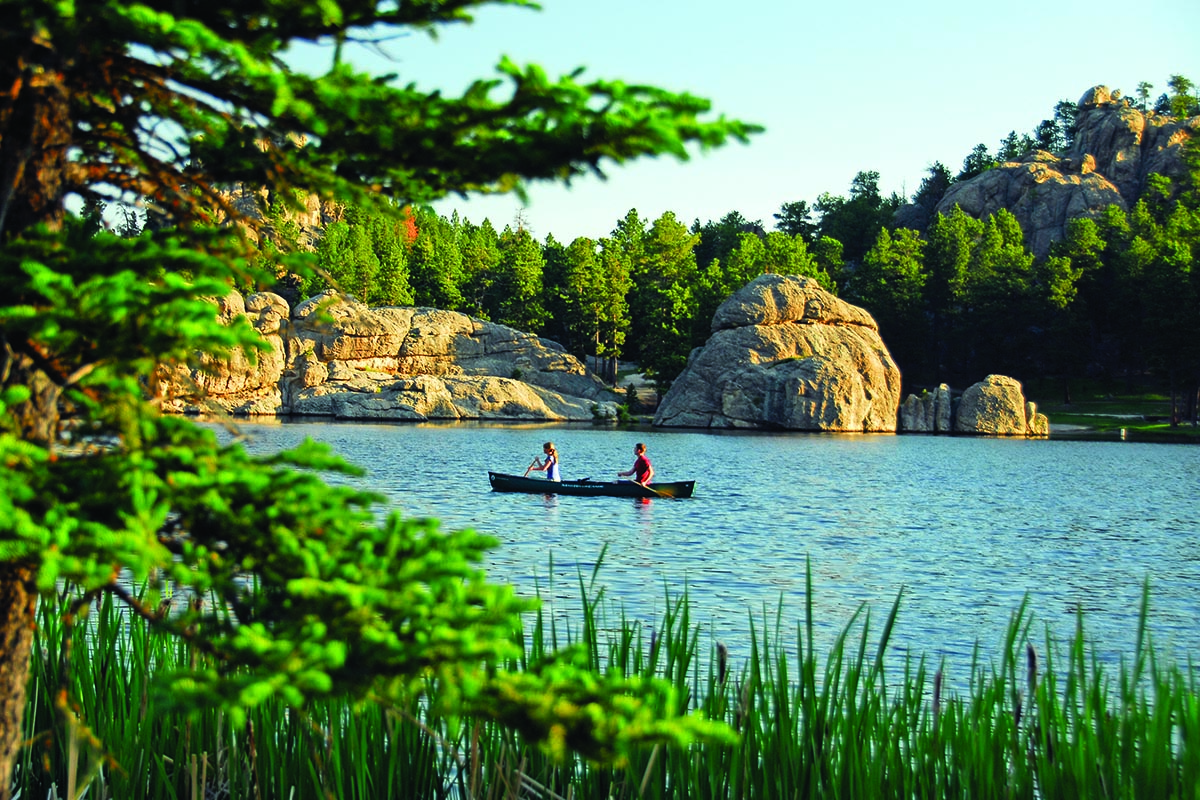 In the water…
Boating
There are many bodies of water in the area that accommodate both motorized and non-motorized boats. If you're looking for some great places to take a motorized boat out for an action-packed ride, Pactola Reservoir (14 miles south on SD-385), Sheridan Lake (28 miles south on SD-385) and Deerfield Lake (24 miles via Rochford Road) all provide motorized boat launching sites. Pactola and Sheridan both also contain full-service marinas on site.
For kayak and canoeing opportunities, Roubaix Lake (1.5 miles via Forest Road 255), Canyon Lake Park (24 miles via SD-44 E), Pactola and Sheridan all offer a scenic background for you to admire while you row.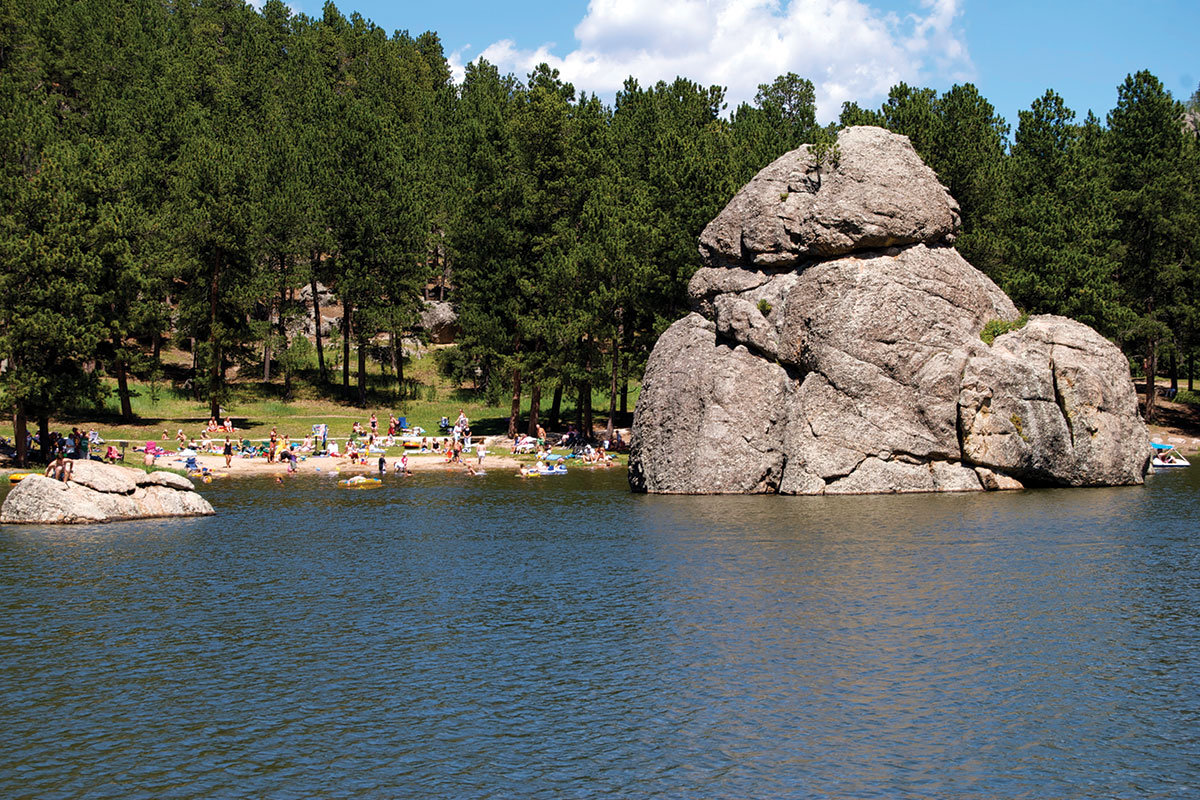 Swimming
If you're looking to take a refreshing dip surrounded by breathtaking views, the Black Hills are perfect for you. Roubaix Lake, Pactola Reservoir, and Sheridan Lake are all nearby and feature sandy swim beaches that are great for building sandcastles and frolicking in the waves.
Fishing
The cool mountain waters in the Black Hills are the ideal habitat for many varieties of trout, which are plentiful throughout the region. A visit to Roubaix Lake will allow you to try your hand at brook and rainbow trout throughout the year. Pactola Reservoir is a popular ice-fishing destination in the winter; throughout the year anglers head to the area below the dam for some fantastic fly-fishing. For a peaceful fishing trip, head to Deerfield Lake, which is a no-wake zone and allows for a quiet experience. A drive through Spearfish Canyon (30 miles north via US-385 N, US-85 N and I-90 W) not only provides some of the most stunning imagery in the Black Hills, but it also allows for great angling opportunities in the crystal-clear water along the way.
Through the trails…
ATV/UTV Trails
The Black Hills are home to 600 miles of trails available for ATV and UTV use. There are many locations in the area, especially between Deadwood and our campground, that allow for ATV and UTV usage. Take a look at the current Motor Vehicle Usage Map that is issued by the United States Department of Agriculture to see what vehicles are allowed on each road in the area, as well as to obtain the required permits you'll need before you ride.
Custer Crossing Campground offers 91 octane gas for ATV's, UTV's, and motorcycles.
Dirt-bike and Motorcycle Riding
With countless opportunities to take in the breathtaking OHV Trail Systems situated throughout the Black Hills, you can enjoy riding of any difficulty, from easy to extremely difficult. Of the 600 miles of off-roading trails throughout the Black Hills, 90 miles alone consist of single-track motorcycle trails, while over 500 miles are perfectly suited for dirt-bike riding if you're up for the challenge! Mosey your way down the 111 mile long Centennial Trail on your dirt bike (just South of Custer Crossing Campground), or enjoy a fun afternoon trekking throughout the Riley Hill and South Boxelder Trailheads and their intricate trail systems around Custer Crossing Campground. No matter where you take your bike in the Black Hills, we can promise you'll wish you had come sooner. Fortunately for you, Custer Crossing Campground is perfectly located to take in the hills' best trails! Learn more about the abundance of dirt bike and motorcycle trails in the Black Hills by checking out the US Department of Agriculture's Motor Vehicle Usage Map.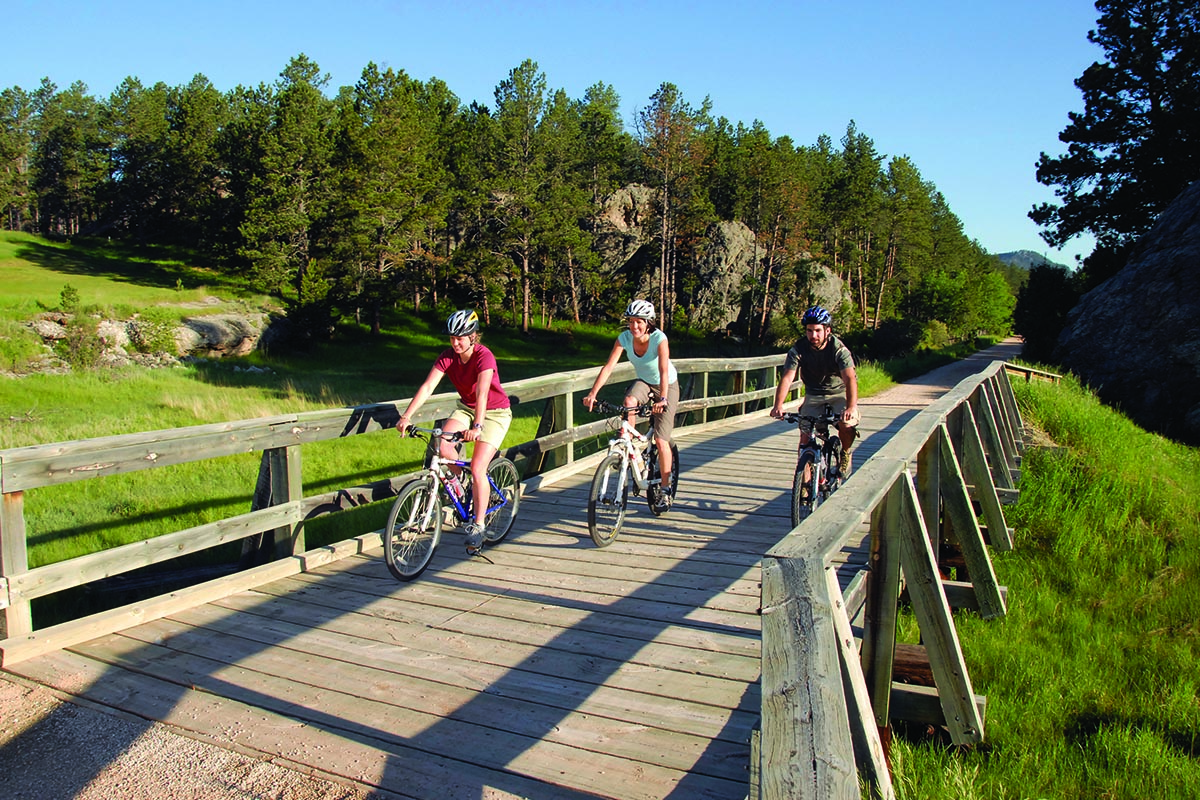 Hiking/Biking
With the Black Hills containing a diverse terrain, hiking and biking trails come in a wide range of difficulties throughout the region. Pactola Reservoir is home to quite a few trailheads for hiking and biking use, including the Osprey Trailhead where you can view the birds in action. Buzzards Roost Trailhead (19 miles east via SD-44) is another popular destination and offers fantastic views from the top. Black Elk Peak (38 miles south via SD-385), the tallest point in South Dakota, makes for a great day hike with trailheads at Sylvan Lake, Camp Remington, Highway 244, Palmer Creek Road, Mount Rushmore, and Horse Thief Lake. The trailhead at Sylvan Lake is the most popular and least strenuous.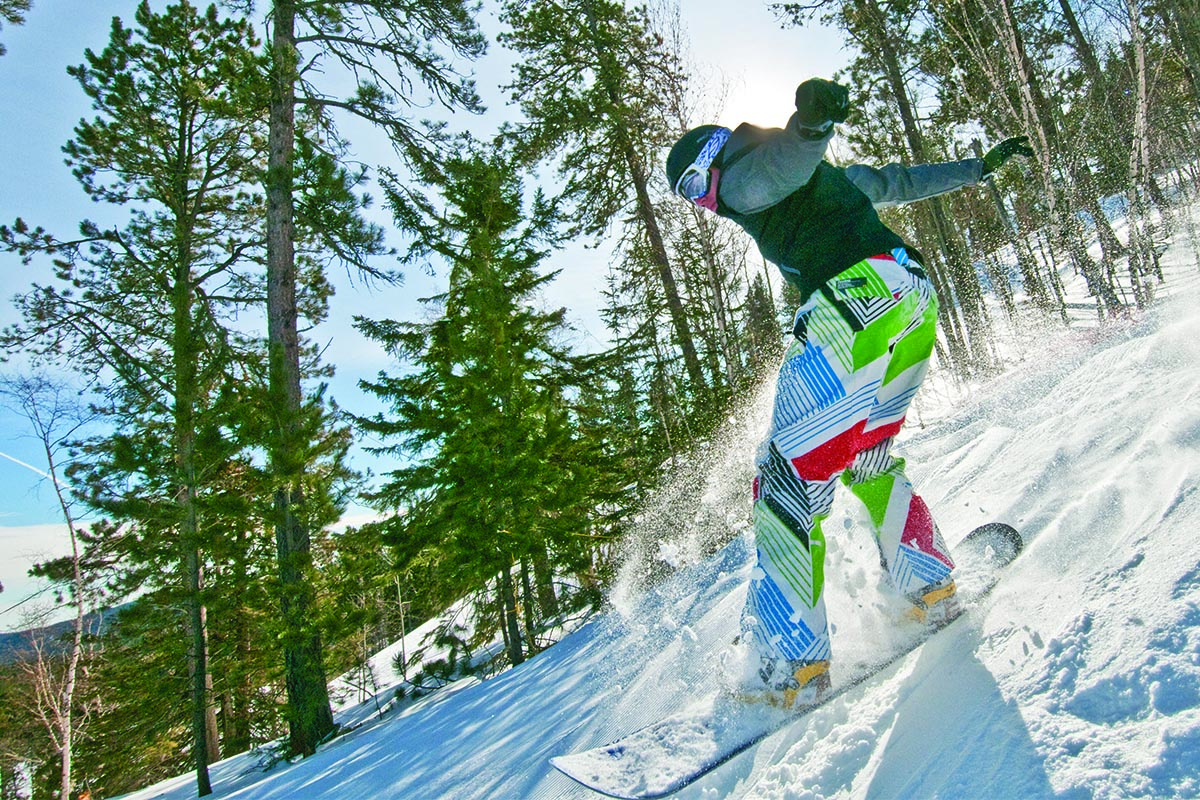 Skiing and Snowboarding
For exciting winter-time outdoor activities, head to Deer Mountain Ski Resort (15 miles north via US-385 and Brownsville Rd), which also offers a Zero Gravity Tube Park that the whole family will enjoy. Terry Peak Ski Area (20 miles north via SD-385) is also a premier South Dakota destination during the winter for some fun on the slopes.
While you're enjoying your hunting, snowmobiling or ATV/UTV adventure, feel free to take a break and stop into Custer.